OUTDOOR CLOTHING AND TACKLE BRANDS LIST
At Coastal Outfitters, we offer top of the line brands in luxury clothing and fishing tackle and accessories. Whether you're shopping for the latest trends in swimwear and apparel or for the top brands in fishing tackle, gear and accessories, you'll find it all here at Coastal Outfitters. Check out the following brands we carry:
OUTDOOR CLOTHING BRANDS LIST

TOMMY BAHAMA
Tommy Bahama offers casual, men's and women's sportswear and activewear, including jeans, swimwear, accessories, footwear and even home furnishings. These pieces can help you achieve the perfect look for your relaxing vacation in Southwest Florida.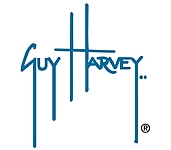 GUY HARVEY
As you would expect from the famed marine life artist, Guy Harvey offers a creative and unique line of coastal lifestyle sportswear. While his creative and immensely popular T-shirts continue to expand, the Guy Harvey line also features a great selection of sportswear for men, women and children, including a variety of shirt styles, shorts and swimwear, jackets, fleece sweatshirts, hats and visors, belts, footwear and outdoor wear.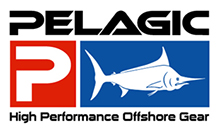 PELAGIC
PELAGIC Gear is a company devoted to those that live and dream the ocean lifestyle. PELAGIC has it all, mixing casual lifestyle wear and high-performance apparel, with headwear, gloves and even footwear. PELAGIC stays at the forefront of innovation and cutting-edge design in producing clothing and technical products for the sport-fishing industry. These include a large line of board shorts and technical fishing shorts, UV sun-protection shirts, and performance polarized sunglasses.

ROBERT GRAHAM
The Robert Graham brand wants you to live life colorfully. It represents the American eclectic lifestyle brand where luxury, style and craftsmanship meet. Seasonal collections include men's sportswear, footwear, loungewear, outdoor wear, accessories and women's sportswear. Known for its unique garment-making techniques, the Robert Graham line features colorful mixed fabrics, stunning embroideries and unique trims.

COSTA
Still handcrafted today in Florida, Costa creates what has been referred to as the highest quality, best performing sunglasses on the planet for outdoor enthusiasts. Costa offers superior lens technology, unparalleled fit and durability, and a lifetime warranty against manufacturer's defects. Sunglass fans also enjoy Costa t-shirts, hats, accessories and more.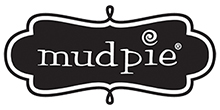 MUD PIE
An award-winning manufacturer of uniquely designed and affordable priced gifts, Mud Pie also offers complete lines of women's, infant's and children's clothing. It is a favorite and popular brand for style-conscious shoppers. Best known for novelty apparel, Mud Pie creates products for every celebration.

VIX SWIMWEAR
Designed for the woman who appreciates beauty, quality and great attention to detail, ViX Swimwear combines the allure of the California coast with the bold sexiness of Brazil. Beautiful, vibrant colors and unique details are mixed with charming prints and solids to create swimwear, resort wear and accessories that celebrate the sensuality of a woman's body.

MAD STYLE
Fashion House Mad Style offers a variety of brand assortments including Mad Man, Elly, Mad Dog, Mad House and its newest brand Mad Motion, which is a combination of athletic and leisure wear for women. You're sure to love the new Athleisure collection full of active wear and accessories.

ALL FOR COLOR
All For Color is a collection of bright and colorful apparel and lifestyle accessories for women. Inspired by on-trend fashion colors and prints for the season, All For Color was established with the idea that women of all ages can enjoy all things colorful. Colorful apparel, swimwear and personal accessories add fun to all facets of life.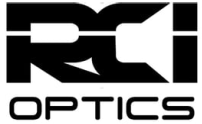 RCI Optics (sunglasses)
RCI OPTICS Tactical Polarized Eyewear for the elite watermen and outdoors enthusiast of the world.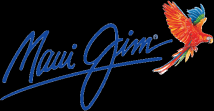 Maui Jim (sunglasses)
Inspired by the beauty and culture of Maui, our mission is to spread aloha through vivid color, clarity and detail..

Huk (apparel)
Huk Performance Fishing Apparel unites all anglers regardless of their pursuit
FISHING TACKLE BRANDS LIST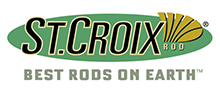 ST. CROIX
Fish more. Worry less. That's the motto of the award-winning St. Croix Rod company, which has been handcrafting fishing rods for more 65 years. St. Croix combines the latest advances in technology with traditional handcrafting techniques to build some of the finest fishing tools around. It is likely the only rod company where engineers work alongside rod designers to create these innovative tools.

FIN-NOR
Experienced anglers have been counting on the world class tackle built by Fin-Nor since 1933. The company makes saltwater spin, fly, and trolling reels as well as saltwater rods. The company's reels have created a legacy as the "greatest fishing tackle ever built." A Fin-Nor reel has been used more than 900 times by fishermen to set International Game Fish Association world records. The company sees that as its true legacy.

VAN STAAL
"No limitations" is what the Van Staal product line is known for, offering the absolute toughest reels on the market. "No limits on where you can go, how big a fish you can hook or the amount of pressure you can put on it, and your equipment." The Van Staal puts you in control of the battle, just like it should be.

SHIMANO
As North America's leading manufacturer of high-quality fishing gear, Shimano concentrates on precision engineering and creating the most innovative products you hold in your hand. Fishing reels and rods of all varieties, including surf reels, spinning reels, trolling rods and muskie rods, as well as such lures as the Orca lure, Coltsniper jigs and more.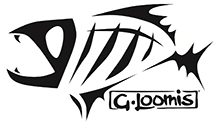 G. LOOMIS
The G.Loomis line of high-performance graphite rods raised the bar on tackle technology, and the company emerged as an industry leader with a pre-eminent worldwide reputation. The G.Loomis line today features conventional and fly fishing rods made to the highest quality standards for the serious angler.

SIMMS
A fishing company founded on the pillars of innovation, Simms strives to build the highest quality products to keep anglers dry, comfortable and protected from the elements. Known for its breathable waders, Simms continues product development of the world's premier technical fishing apparel, equipment and footwear.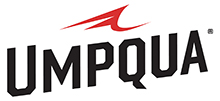 UMPQUA
Since 1972 Umpqua Feather Merchants has been known for its high quality fishing flies, fly tying supplies, and commitment to the fly fishing world. Umpqua is the largest producer of quality hand-tied flies in the world. It also makes the finest fishing packs, bags and vests, all backed by a lifetime guarantee.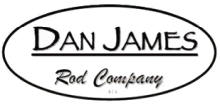 DAN JAMES CUSTOM RODS
Dan James has turned his passion for fishing into a profession, making the finest custom rods that have been used all over the world. Each rod features what Dan James has coined the "Handle Pendulum Comfort" design, featuring an adjustment of the balance of the rod for more comfortable casting with accuracy and distance.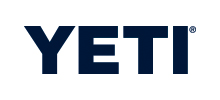 YETI
YETI Coolers are built to be indestructible and keep ice for days. That's why Yeti coolers, tumblers and accessories are the top choice for outdoor enthusiasts, pros, tailgaters, and backyard barbecue kings. At YETI, product innovation comes from necessity and firsthand experience — not from market research and data analysis.

Quantum (reels)
Built extra tough with the power to back it up, Quantum Casting Reels have what it takes to smoke big bass and hard fighting inshore species.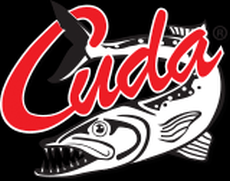 Cuda (Tackle)
Cuda Brand Fishing products are designed with strength, durability, and precision in mind.
WE ARE HERE FOR YOU
Do you have questions about our outdoor wear or our outdoor clothing brands list?