OUR OUTFITTERS STORE
Coastal Outfitters is your leading authority on marine art, premium apparel and saltwater tackle with our Southwest Florida location, in Fort Myers. We carry everything you need for your next outdoor adventure. Whether embarking upon a nature hike, taking a boat excursion or fishing charter or renting a kayak or canoe, you can count on us to make sure you have the proper clothing and outdoor gear you need.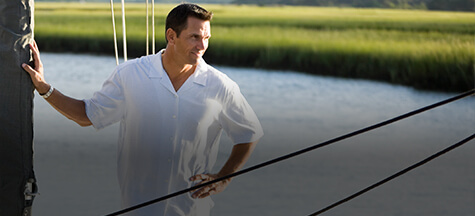 CLOTHING & APPAREL
NAME BRAND CLOTHING
Our name brand clothing items – like the PELAGIC performance tees and the Guy Harvey technical vented fishing shirts - will help keep you protected from the elements while resort wear and sportswear from Tommy Bahama and Robert Graham will keep you comfortable and looking stylish when your day's adventure has come to an end.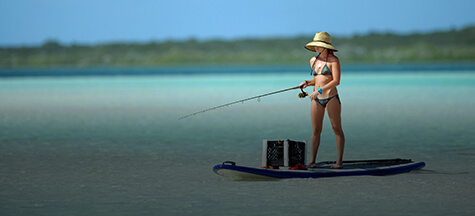 TACKLE & OUTDOOR GEAR
NAME BRAND CLOTHING
Are you planning to go fishing on a boat outing or fishing charter? You'll want to stop in before you head out to sea and check out our top name brand equipment offerings, including our St. Croix award-winning saltwater spinning and casting rods and our Fin-Noir saltwater spin, fly and trolling reels. Then there's Van Staal, the toughest reels on the market and G Loomis conventional and fly fish rods made of the highest quality for the serious angler.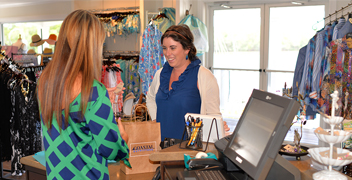 EXPERIENCED STAFF
Coastal Outfitters is a leader in outdoor outfitters thanks to its knowledgeable staff and its luxury resort wear, quality fishing tackle and gear, and performance wear.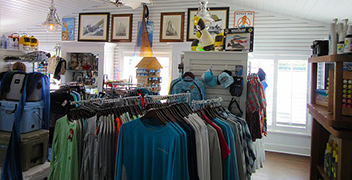 TOP BRANDS
With our top-of-the-line clothing, gear and tackle featuring luxury name brands you've come to know and trust, we can help you get ready for your fishing adventure. You'll have everything you need to make your trip a success.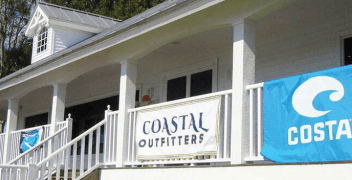 GREAT LOCATION
Conveniently located at Port Sanibel Marina in Fort Myers. Coastal Outfitters stands ready to assist boaters, guests and visitors from the marina with all of their needs.
WE CAN HELP YOU FIND EXACTLY WHAT YOU NEED.
In addition to the name brand and quality products, like Yeti - the best premium coolers, cups and accessories that are the ultimate in design, performance and durability - we also take pride in our knowledgeable and helpful store associates. Coastal Outfitters associates are ready to assist you and answer any questions you may have about the products we carry. For those looking for expert advice when purchasing tackle products, we even have captains available to help with that. We wouldn't have it any other way.
Those who enter our store are looking to get started on a tropical vacation or an adventure on the water, and they want to make smart choices about their purchases. If you have been looking for outdoor outfitters in Southwest Florida, you can stop looking. We can help you find exactly what you need.
Stop in for a visit today. We'd love to show you the difference that Coastal Outfitters can make.