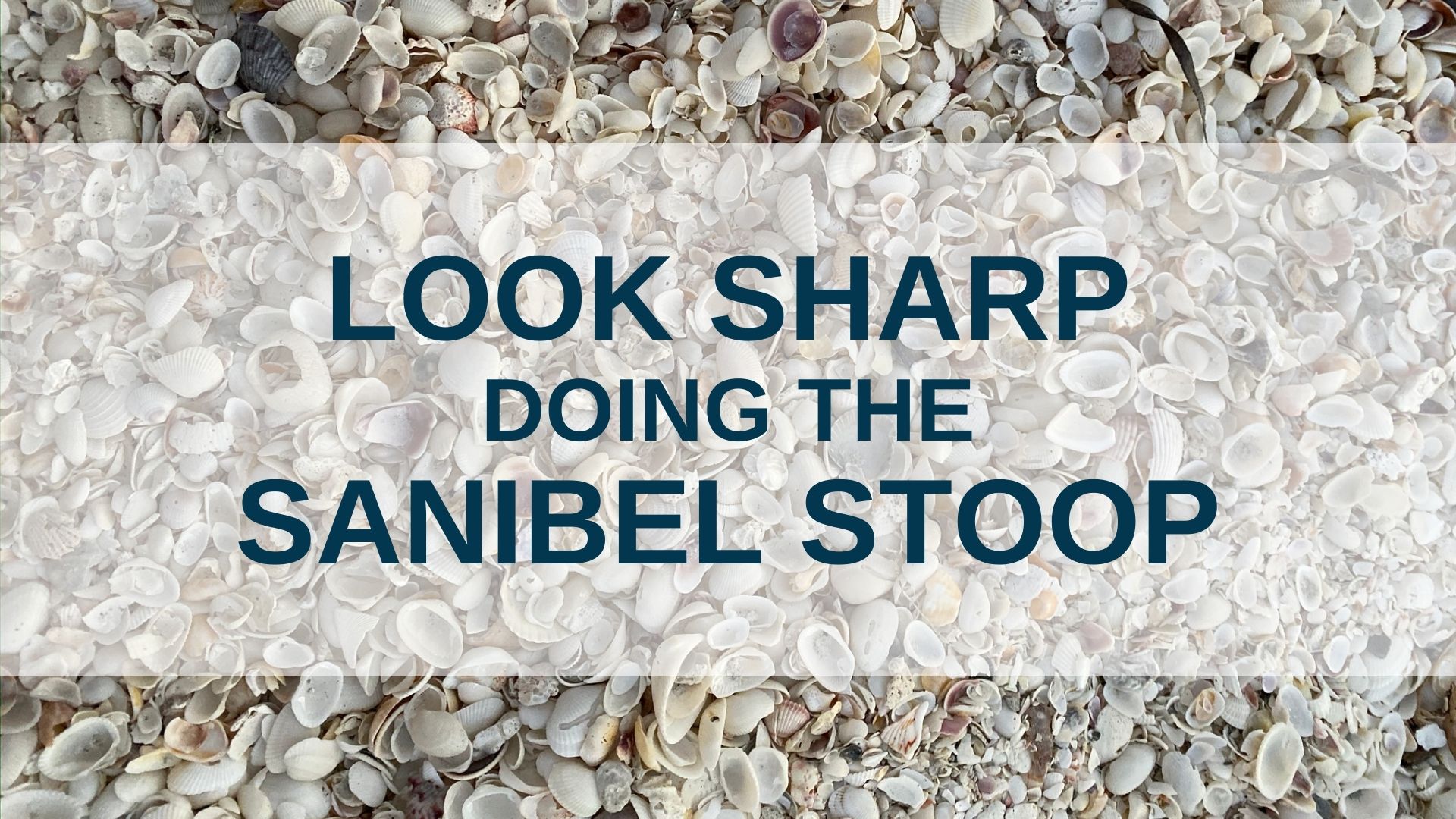 December 8, 2021
Southwest Florida's Sanibel Island is a thriving vacation hotspot with myriad tourist destinations. Before visiting this idyllic paradise, we recommend stopping by Coastal Outfitters at our aptly-named Port Sanibel Marina location. In fact, drivers departing from the marina can reach Sanibel's shores in under 20 minutes! 
Any adventure to "The Seashell Island" is greatly enhanced with pre-trip planning. For the avid outdoorsmen, all manner of swimwear, sun dresses, totes and towels line our shelves. Even if you take off to Sanibel forgetting a key item, remember Coastal Outfitters is just minutes away on the mainland. 
Collecting Sanibel Shells? Buy Bags Galore!
At one time in Sanibel's history, it was purportedly a staging ground for coastal piracy. Nowadays, eager tourists are the only true pirates, raiding the island's beaches for prized shells that wash up by the thousands. This shelling activity is characterized by the familiar "Sanibel Stoop," where beachgoers thrust their arms downward, grasping for shells amongst the sands and surf.
So how do collectors store their island plunder? We recommend bags and totes from women's handbag and accessory company Spartina 449. Their iconic "Florida" print merchandise comes in all sizes, from the petite Scout Wristlet to the larger Carry All Case. Showcasing a mural of the quintessential Sunshine State landmarks, this design is easily recognizable and even counts "Sanibel" among its listed places. With a vinyl exterior, faux leather accents, and a plethora of pockets, there's everything to make a Florida gal swoon.  
If you're looking for an even bigger bag, Spartina's Florida Canvas Tote is the perfect traveling companion. Built with sturdy shoulder straps and a dual canvas interior/exterior, it can take a beating at the beach and come out unscathed. It's open top design and side panel pockets leave plenty of space for all your essentials, easily one of the most reliable items from Spartina's repertoire. 
Also of note is Charlie Paige, one of the leading designer brands in women's fashion. Their products go beyond apparel, after all, the company also supports a growing line of handbags. Peruse our shelves and you may find their elusive Flamingo Tote, easy to sling across your shoulder for a day on the beach. 
Prepare for the Sanibel Elements
As delightful as Sanibel may be, it's good to be aware of what the outdoors might send your way. Sun and water are a given, plus, the occasional bout of insects at all hours. Whatever the issue, Coastal Outfitters has the products to satisfy your island getaway.  
Since any true beachgoer is spending time in the open-air, sunscreen is a must and we have plenty in stock. However, fewer visitors are aware of the tiny biting flies found near some Florida waterways. Known as "no-see-ums," these insect pests are difficult to see but easily felt when they chomp on your skin. Fortunately, Coastal Outfitters is keenly aware of these irritating bugs, having a full stock of no-see-um repellent for purchase in-store.
Sunscreen is good but sunscreen with sunglasses is better! Costa is our premier brand of shades and right at home on anyone's list of must-haves. Imagine strolling on Sanibel with the Blue Mirror Caballito or Tortoise-framed Vela. With stunning lenses, colorful frames and an easy fit, Costa sunglasses are well at home for anyone keeping it casual or engaging in high fashion. Their polarized polycarbonate lenses are an added perk for those seeking high-performance glass that withstands wear and tear.
Other Brands for Sanibel Shelling
We've covered how you can store your shells, as well as accessories to improve the experience, so what should you wear? Sanibel mirrors Florida's warm sun rays, sandy beaches and tumultuous surf. Take yourself through Coastal Outfitters to weigh all options. We carry apparel suited for each occasion you'll encounter on Sanibel Island.
Warm as the coast may be, you should always account for the possibility of a cold front or windy weather. For those blustery days, Southern Tide has you covered. The Paiton Hoodie line showcases a deep V-neck while retaining the quality front pouch and drawstring hood familiar with traditional sweatshirts. With shades of true navy, boat blue and dream blue, these hoodies will keep you warm out of the water. For similar features, but a more pronounced stripe motif design, consider the Rosie Hoodie for your wardrobe. Whatever the style, browse our collection at Coastal Outfitters and find the right attire fit for you.  
Pair your Southern Tide hoodies with performance wear from their Coby Pants line. The material itself consists of a polyester-stretch blend with a drawcord waistband and curved hem to support a full day of activity. Deep, front slash pockets can hold phones, wallets and other accessories of all sizes, supplemented by rear zipper pockets as well. The length of these pants supports UPF protection, keeping the worst ultraviolet rays from burning your skin. Southern Tide's Coastal Shorts also make great performance wear. Moisture wicking and quick-dry properties go hand in hand with the breathable fabric to keep you comfortable around the water. Like the Coby Pants, versatility is of utmost importance, with pockets on the side and back of every design.
Holding out for Huk
The most intrepid explorer among us can thrive in all elements, courtesy of items from the Huk line of products. We'll point you in the direction of their Waypoint Shorts, well-at-home on the shores of Sanibel. If you're in the market for UPF protective shorts, this performance-engineered gear is the best at battling UVA and UVB rays. Combined with flexible fabric, a zippered front fly and multiple pockets, you'll be a walking apparel arsenal whenever you hit the beach in your Waypoints.
Long-sleeve shirts are a mainstay of coastal expeditions, so we'd be remiss not to mention Huk's Horizon Lines Pursuit. A lightweight crewneck, add this shirt to your layers on the chillier days or bring out solo when the temperature soars. Like the Waypoint Shorts, UPF protection is key, however, this piece is noted for its stain resistance and anti-microbial properties as an added benefit. Also, if you're going to the beach, why not try their "beach peach" color? 
Take Charlie Paige to the Beach and Beyond
Although Sanibel's best known for attracting seashell enthusiasts, there's plenty of inland attractions worth dressing up for. If you're one of these sophisticated souls, make Charlie Paige your new best friend.
We've already covered Charlie Paige's eclectic handbags, but there's so much more this brand has to offer. Consider taking your next shopping spree to Coastal Outfitters and walking out with a new pair of Charlie Paige slides. Microfiber, Woven, and Pineapple Jute are some prominent designs and all are welcome along the waterfront. Primed for the boardwalk, the company also produces an elegant line of sandals. Try on the chic Sparkly Thong Sandals to really put that pep in your step or indulge in the extra height with their heeled variants. Be it the boardwalk, or the beach, we've got you covered.   
If you've satisfied your footwear fashion, take things topside with Charlie Paige earrings. Their Paper Tassel set comes in earthy tones with a synthetic paper build, serving up refined geometric designs with simple materials. For a similar tassel style, the Leather Boho earrings are calling your name. This 70% metal, 30% leather ensemble features dark colors and a sleek frame, wrapped up in a fantastic beaded pattern. As an alternative, one of the most versatile color options can be found in the Glass Drop earrings line. With a variety of beads both opaque and translucent, you decide which set is ideal to light up your night. If the Paper Tassel or Leather Boho don't meet your needs, you might just love their Glass Drop earrings.
Tunics and Dresses Relieve all your Stresses 
Charlie Paige is also introducing the best torso-wear in seaside fashion. Take their line of tunics, easy to slip into for a stroll near the surf. We can't stop talking about their embroidered designs, which highlight patterned fabric along the bodice. For a more Florida-feel, consider looking into the Flamingo or Pineapple Tunics so you feel right at home near Sanibel.
The gorgeous dresses are in a league of their own, so let's mention a few notables. Take an off-the-shoulder Mint-Tasseled Dress to the pier for a comfortable journey with exceptional attire. Already a statement in fashion, the elastic top seam paired with the belt loops and tie add to its reliability when you're out and about. Florida is abound in luxury resorts, so naturally, you might peruse the Woven Resort Dress collection. From distinct prints to monochrome pastels, pick out a flowing maxi or standard midi size dress to rock your way through each Sanibel destination. 
Visit Coastal Outfitters
We'd love to hear from you! Coastal Outfitters has two luxury boutiques in Southwest Florida stocked with the leading high-end apparel brands. Shop for your favorite items at Port Sanibel Marina and the Promenade at Bonita Bay.   
Be sure to share your best finds with us on Facebook, Twitter or Instagram. Also follow our social media accounts to see the latest in Sanibel-centric equipment and other Coastal Outfitters products.