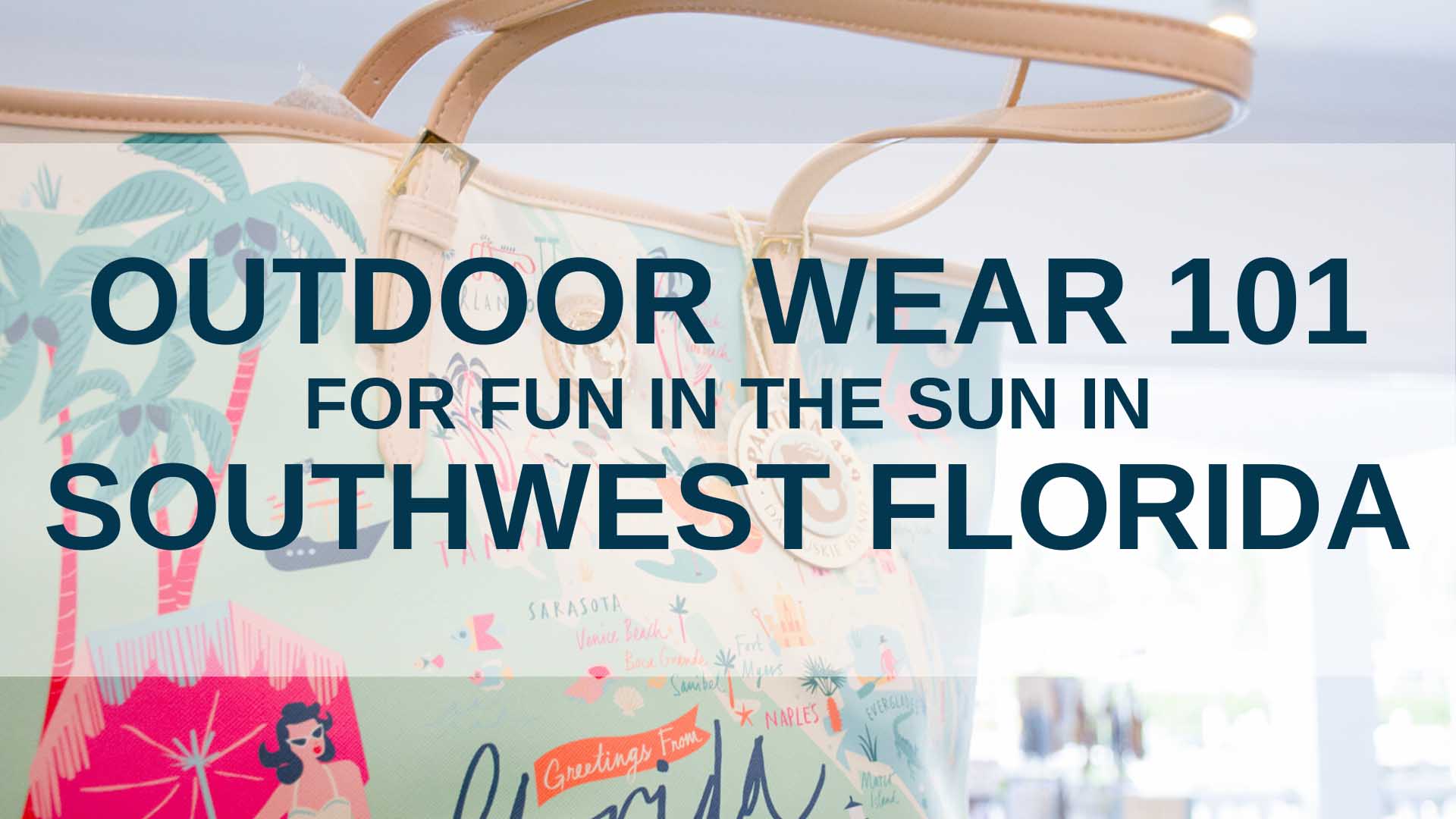 June 26, 2020
We're eager to share all the latest outdoor wear updates straight from our southwest Florida store. Coastal Outfitters offers a selection of both casual and performance outdoor wear, catering to every occasion.
Casual and Performance Outdoor Wear Brands
It's easy to become mesmerized by the variety of outdoor wear brands available. At Coastal Outfitters, we've met all faces of boaters, anglers and outdoor enthusiasts, listened to their stories, and gave our best recommendations on the must-haves each season. Be it casual or performance-based, we can vouch for these top-notch brands in both of our luxury boutiques.
Tori Richard is a standout brand producing short-sleeve shirts and shorts for the guys, while making comparable dresses and shorts for ladies. Perhaps the secret to their success comes from their origin in Hawaii. Their designers are masters of weaving complimentary colors to capture the Hawaiian aesthetic, among others, in every outfit. When you drop by Coastal Outfitters, we encourage you to make Tori Richard your next wardrobe centerpiece.
That's not all for our casual selection, Robert Graham men's polos and short-sleeves are a conversation starter. As if their standard shirts aren't amazing enough, should you opt for a long-sleeve, each one features contrasting cuffs, just fold back to reveal a new pattern. Women's outdoor wear at Tommy Bahama is equally glamorous. Their dresses alone come in sleeveless, split-neck and racerback variants, to name a few. We're confident you'll find one, or maybe more, that suit your style.   
Without proper performance wear, a day spent in the elements can quickly turn sour. Luckily, Coastal Outfitters carriers Huk gear aplenty with jackets, hoodies and bibs lining our racks. Don't just wear any old footwear topside, pick up a pair of Huk boating shoes and flip flops to keep yourself from slipping on deck and to let your feet breathe. Hook & Tackle round out our performance wear selection with their superb fishing shorts for a successful ensemble.  
If You're Boating, You Might be Swimming
For all the avid boaters, there are just as many avid swimmers! Make sure your entire crew is equipped with some Coastal Outfitters swimwear for some time in the water. Tommy Bahama pays off for both the women and the guys, supplemented by a few other premium brands. If you find yourself frequently in the water, this is your chance to cash-in on some stylish swimwear, no matter the occasion. 
Boardshorts are popular for guys looking to have a good time on deck and in the ocean. We have a variety of brands all offering their unique take on these items so you can jump on the boardshorts bandwagon. Looking for pops of color? Tommy Bahama is where it's at with their display of lustrous and tropical-themed swimwear. Camouflage is Huk's domain, and we can go on for days about the Subphantis line.  
You may not jump to boardshorts as your mainstay in fashion, but luxury brand Robert Graham is looking to change that. Just like their signature shirts, the waistband of each Robert Graham boardshort piece is affixed with contrasting fabric to stand out amid this already resplendent legwear. Perfect for when you want to dock your boat for a quick lunch, Robert Graham delivers for the guys both in and out of the water.
Ladies, the guys aren't the only ones with a fine selection of boardshorts, Tommy Bahama comes through for you too! Made with nylon for durability and comfort, we have no doubt you'll find some you like at Coastal Outfitters. Pair with a top to complete the look, and enjoy your leisurely cruise through the waves.
More Outdoor Wear Apparel for the Water
Our store also stocks some of the best Tommy Bahama bikinis, tankinis and rashguards to customize your outdoor wear experience. We all know the classic bikini is perfect for accentuating your figure, if that's go-to, we guarantee you'll love the brand's colors. The lengthier tankini heralds the true tank top for the beach look, while also offering some unique features. 
Each reversible tankini  comes highly recommended, flip the piece inside out to reveal a flashy new pattern to mix up your swimwear options. For the chillier moments on the water, a rashguard might just save the day. These long-sleeve garments cover from neck to waist and they'll keep the sun off your skin while retaining your own warmth for those rare, cold Florida days. 
These Shades Have it Made
A fine pair of shades is a no-brainer for those looking to have fun in the Florida sun. At Coastal Outfitters, your outdoor wear selection just wouldn't be complete without Costa or RCI Optics sunglasses. This eclectic merchandise is critical to protecting your eye-health, plus, looking posh on your next ocean getaway.
The artisans at Costa offer beach lifestyle and sport performance sunglasses to cater to your every need. Gorgeous lenses in copper, gray, green mirror and blue mirror adorn an even greater selection of high-end frames. What's more, Coastal Outfitters is offering a brand that's ecologically conscious and undeniably humanitarian. Engage with them via #onecoast to witness how Costa helps bring relief to areas affected by natural disasters.
Next on our list, RCI Optics makes shades that can take the heat and a good bit of jostling. Their lens technology works to repel dust, oils and water, not to mention, protecting you from harmful UVA, UVB and UVC rays. This brand first started in the Sunshine State itself so the founders are well-aware of the needs of a southwest Florida lifestyle. If you're not yet swooning over these technological marvels, check out their array of lens colors, including grey sterling flash mirror, copper sunrise gold mirror and grey atlantic blue mirror.  
Everything Accessory
Now that we've touched on the best in outdoor wear, it's time we perused some other necessities for your next boating trip. It's always good to be prepared for whatever Southwest Florida throws at you, be it humid rains or glaring rays of sun. Coastal Outfitters has a surprising amount of accessories to ensure your attitude stays topside on any sailing excursion. Functional and fashionable, what we've got is sure to impress!
From land to open ocean, backpacks are a surefire way to store all your essentials when pockets and purses just don't make the cut. The experts at Simms and Hook & Tackle know all about boating gear, making these wearable bags a hallmark in quality. The former brand is famous for their collection of camouflage hues while the latter's backpacks are ripe with colorful wildlife and other nature imagery. If you're heading to the water anytime soon, grab a Simms or Hook & Tackle backpack to hold all your outdoor wear gear.
Not Just Outdoor Wear…
But what other gear should you bring? Even if you're not swimming, it's a good idea to pack a few towels before you get your feet wet. If you've shopped at Coastal Outfitters before, you know we're fans of Spartina bags, totes and towels too! Whether you're looking to add pops of color to your bathroom display or just want to dry yourself after a dip in the ocean, our store's got you covered. Add an extra siren in your life when you walk away with one of our mermaid-patterned beach towels.
Put some sunscreen in your backpack, if you're in Florida, you know you'll need it. We also carry bug spray and No-See-Um natural insect repellent to ward off the bugs while you're on the water. While it's good to take preventative measures, avoiding sunburn and bites, we even offer fine scents to make you smell pleasant on your cruise. Courtesy of Tommy Bahama, we've got a Men's fragrance Cigar Coffret Set for the guys and Martinique Fragrance Mist for the ladies. With this assortment of sprays and perfumes, you can adapt to any situation the day throws at you.          
Where to Purchase Outdoor Wear
Coastal Outfitters has a luxury boutique in Southwest Florida stocked with the leading high-end apparel brands. Shop for your favorite items at Port Sanibel Marina. Looking for what's in style? Make sure to also visit our blog on resort wear trends before your next vacation destination.   
Check out our previous outdoor wear blog post for more tips from our fashion gurus and be sure to share your best finds with us on Facebook, Twitter or Instagram. Also, follow our social media accounts to see the latest in outdoor wear and other Coastal Outfitters products.