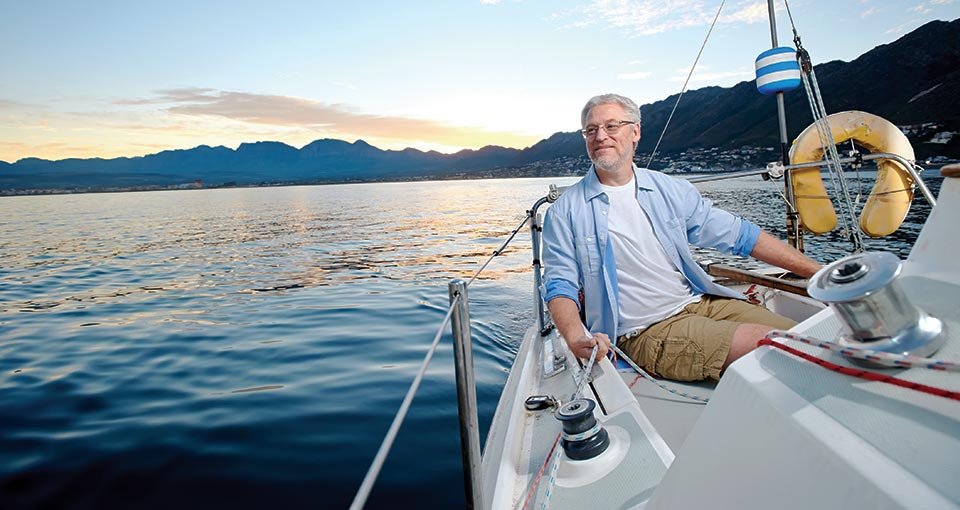 August 24, 2016
Going boating with friends this weekend? You'll want to look your best. And part of looking your best is knowing what type of outdoor wear you'll need.
We at Coastal Outfitters provide the best service and advice when it comes to choosing the proper outdoor wear and equipment. Our helpful staff stands ready to assist you, no matter the need or occasion, at our store at the Port Sanibel Marina.
Consider the following outdoor wear advice as you prepare for your boating adventure.
Plan for All Weather Conditions
No matter what the forecast says or what the weather is like when you depart, make sure you're ready for all kinds of weather. It could be scorching hot one minute, windy the next and cold and rainy after that. Make sure you're prepared with a lightweight jacket and a change of clothes.
Protect Yourself From the Sun
Bring your sunscreen and a hat to help protect you from the sun's rays. If that's not enough, slip inside our store and check out the performance wear from Guy Harvey and PELAGIC. This performance wear will keep you cool and protect you from the sun at the same time.

Take a Big Bag
How else can you really be prepared if you don't bring a big bag? Guys may be able to get by with the popular drawstring backpack, but ladies will want to bring their biggest bag to handle all of the necessities, and then some.
Wear or Bring You Swimsuit
Pack or wear your swimsuit just in case everyone decides to go swimming. You don't' want to be left out. It may be easier to start off wearing your suit and change later if you need to.
Bring A Pair or Two of Sunglasses
If you forget your sunglasses on a boating trip, you're sure to be sorry. Bring a spare pair just in case. After all, you've got plenty of room in your big bag. If you're embarrassed by your shades, stop inside Coastal Outfitters for a new pair of the Costa line of sunglasses. Known as the "clearest polarized sunglasses on the planet," these will be perfect for your boating trip.
What do you think about these outdoor wear tips for going boating? Whatever you need, you're sure to find it at Coastal Outfitters. Stop in today.