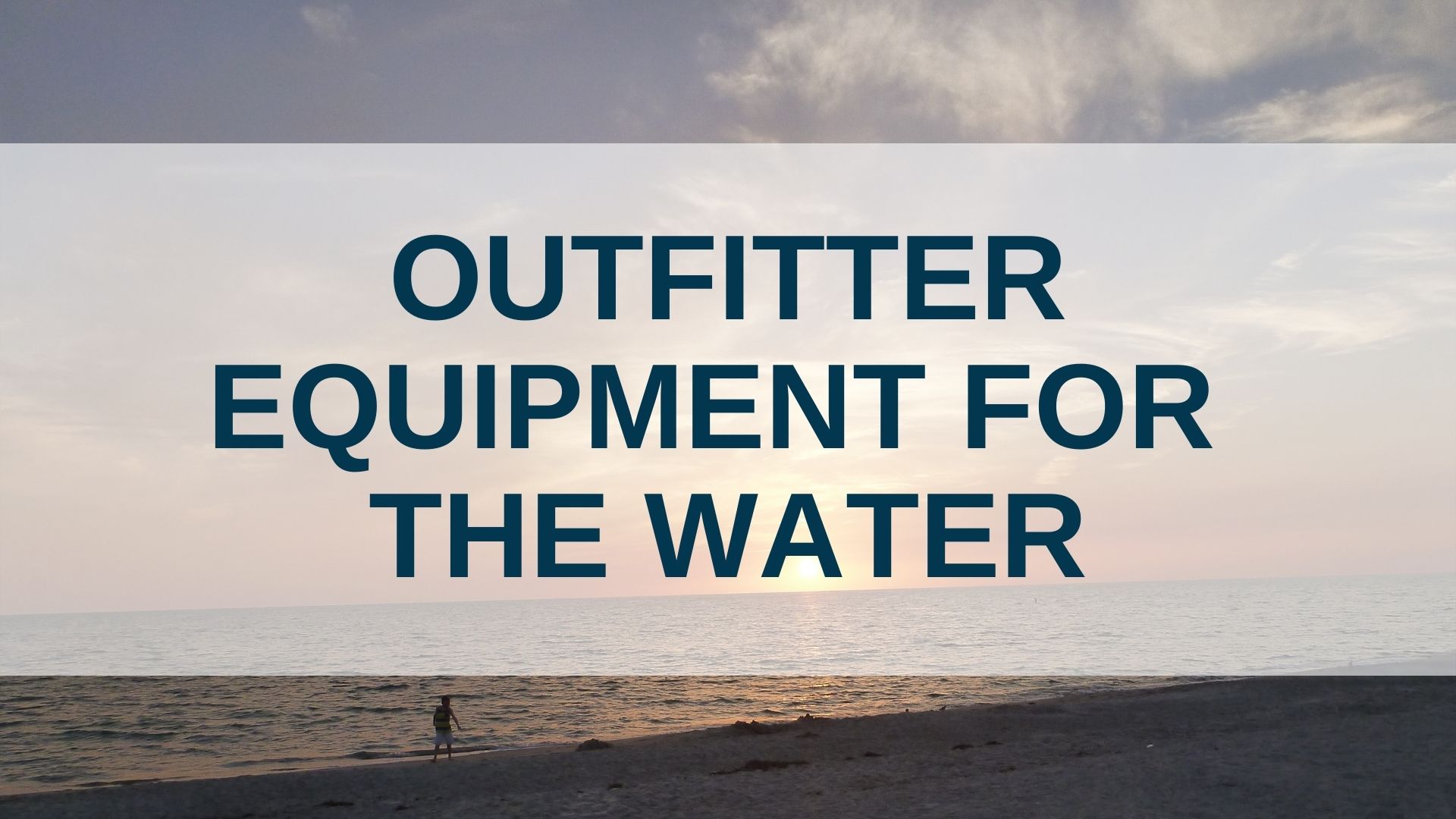 October 14, 2021
Make a list, and check it twice, we've got outfitter equipment to fit you real nice. Coastal Outfitters brings respected brands straight to our stores, stocked to the brim with seasonal apparel and accessories. If you're looking for outfitter equipment, an abundance of options awaits you inside each of our outlets, ready to make your day that much better. 
It all comes back to location. Southwest Florida offers plenty of fun on sandy shores and in the open ocean. Whether you're hiking inland trails or cycling lush bike paths, we've got the outfitter equipment for your adventure.
Huk Has You Covered…Literally!
We'd be remiss not to mention Huk, a top-of-the-line performance wear brand and an essential addition to your outfitter equipment repertoire. Hats, shirts, shorts and shoes are commonly in stock, along with a bounty of jackets and swimsuits. No matter the occasion, your wardrobe will swoon when it's introduced to any new Huk product: Make your next stop at Coastal Outfitters a priority!  
Hit the water with masterfully-designed Huk swim shorts. Available in multiple sizes, each pair features SPF-rated fabric, mesh-lined pockets and an elastic waistband for easy adjusting. These aren't just for a swim, affording joggers, kayakers and all manner of athletes a great range of motion for their next endeavor. Our favorites are the Volley series with the Sargasso Sea Floral Pier color, but we're happy to have you come down and change our minds!
Boating, hiking, canoeing down a river, wherever your adventure takes you, taking the first few steps is easier with Huk shoes. For the casual trek, we recommend the Huk Mahi, well-rounded footwear for the everyman in you. Its convenient heel-strap enables a quick slip-on. Coupled with drain ports to release excess moisture and a rapid-drying mesh, this brand will show your feet some love. With even greater durability, Huk's Rogue Wave fishing shoes bring their GripX Wet Traction Non-Marking Outsols to the fold, keeping you steady on slippery surfaces. Neoprene and rubber make up this fabulous footwear's long-lasting materials, and we're confident these kicks will stand up to the elements.
Outfitter Equipment Huk Shirts
What do you prize most in a T-shirt design? A solid color? A logo or image? Maybe more complex marine art? No matter your preference, the standard T is classic Americana and right at home in Southwest Florida. Huk has myriad options available at Coastal Outfitters, coming in all sizes and several striking colors. Pick out a shirt with your favorite fish or show your Sunshine State pride by donning a Florida flag design.  
Let's step up the game with fishing shirts, a signature Huk product. On your first glance, you'll think these long-sleeves are purely style, but take to the water to see why they're the pinnacle of performance wear. The comfortable mesh fiber of Huk's fishing shirts blocks UVA and UVB rays for all-day sun protection. Additionally, each is crafted to be stain resistant and anti-microbial with vented sides for superb breathability.  
Fashionable Brands Fit for the Beach
Not to be outdone, we highly recommend Tommy Bahama rashguards and tankinis for ladies looking to rock true outfitter equipment. A superb UPF 50 rating is backed by a majority nylon and spandex material for maximum comfort and range of motion. After all, sunscreen's not your only protection against UV rays. Pick your preferred style: twist, V-neck, zippered, it's all on the table. The Tommy Bahama founders envisioned a lifestyle of "never leaving the beach," now, you can take a bit of the beach with you, courtesy of this lifestyle brand.
Speaking of the beach, we'd be remiss not to mention Hawaiian-based company Tori Richard. Founded in Honolulu itself, their line of wear has been going steady since 1953. We've spoken about swimsuits, but what about swimsuit covers? Enter the Tori Richard tunic collection. The storied designs span a legacy over a half-century old, featuring a variety of necklines, cuffs, and sleeves that make up each individual piece. Some designs, such as the Be Bold Angela tunic, were first printed in 1958 and remain in circulation today!
Add to Your Outfitter Equipment Ensemble
Whether it's a beach day or inland fishing trip, ensure you have the essentials to keep your schedule moving smoothly. At Coastal Outfitters, there's always specialty gear to pair with our vast selection of apparel. Our clothing brands are top-notch and we hold our accessories to the same high standards.
With the right pair of sunglasses, anyone can enjoy some rays on a warm Florida day. Costa makes up one of our fantastic brands and is a worthwhile investment, keeping your eyes safe from UV light. Stay stylish with a wide variety of frames and lenses, as fashionable as they are functional.
After purchasing a pair of Costa Sunglasses at our store, know you're supporting an environmentally-conscious brand. Since the launch of their #kickplastic campaign, the company has recycled 44,000 pounds of lenses and eliminated a whopping 3 million plastic bottles through Costa's Guide Program. The products themselves are built to endure, ready-made for all your outdoor adventures. Come try on some of their ocean-inspired frames, such as the Blackfish PRO and Brine sunglasses.
Taking Outfitter Equipment Headgear Beyond Sunglasses!
Maybe sunglasses are all you need, but when it comes to outfitter equipment, there's so much more to offer. After your first purchase, you'll be 'hooked' on Hook & Tackle's face and neck gaiters. Fishflex performance material provides UPF 50+ sun protection and a 360 degree stretch, making for a versatile garment in the forests and out on the seas. 
All the way from the land Down Under, Kooringal is the premier hat brand for all outdoor enthusiasts. Our store has a wide selection with equally "wide" brims for superb sun protection.  Try on the "Carmela" or "Sophia," trendy headwear made from paper and woven polyester, respectively. The adjustable inner bands are great for a variety of head sizes, keeping those drafty breezes from eloping with your hat.
Let's return to Huk, this multifaceted brand still has so much to offer. Like Kooringal, they offer a wide selection of hats, but with greater durability, built to last through rain or shine. A cotton/polyester blend, their Angler series sports a comfortable, moisture-wicking sweatband with a tried-and-true ballcap design. Take home some of this striking headwear rocking the mossy oak or standard color designs.
Spartina Bags Reign Storage Supreme
What's a day of travel without convenient places to store your everyday essentials? Coastal Outfitters may have everything you need, but good luck leaving the store without ample storage for your goods. Enter Spartina bags and totes, the ideal traveling companion when hands and pockets just aren't enough.
Sophisticated and sturdy, a linen exterior with a splash of color makes Spartina totes eye catching for even the casual observer. Lined with nylon slip pockets, the interior provides a secure spot for each of your items. Park one of the totes's woven straps around your shoulder and carry on with your day, confident in the Spartina brand. Consider purchasing a piece from their Resort Embroidery collection, such as the Carry All tote, a welcome addition to any bag collection. 
Visit Coastal Outfitters
We'd love to hear from you! Coastal Outfitters has a luxury boutique in Southwest Florida stocked with the leading high-end apparel brands. Shop for your favorite items at Port Sanibel Marina  
Be sure to share your best finds with us on Facebook, Twitter or Instagram. Also follow our social media accounts to see the latest in outfitter equipment and other Coastal Outfitters products.