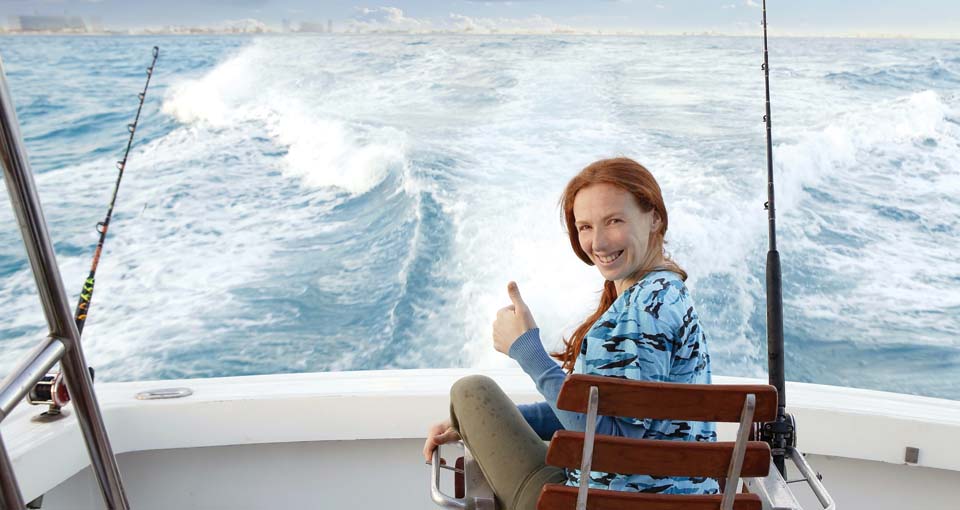 September 20, 2016
The Racks & Reels Ladies Fishing Tournament is back again! On Saturday, Oct. 8, join in the fun at Port Sanibel Marina. This day of angling is not to be missed. It has been a highlight of the season since its debut. In partnership with radio station B1039,Coastal Outfitters is proud to present the tournament.
Known locally as "The Breast Tournament Ever," Racks and Reels is a tournament with a twist. The event pits teams of fisherwomen against one another in the ultimate ladies' fishing contest. A portion of the proceeds from the tournament will be donated to the battle against breast cancer.
In 2016 alone, it is projected that over 300,000 new cases of invasive and non-invasive breast cancer will be diagnosed in the USA. This is a disease that impacts every American. Everyone has a family member, friend, co-worker, or neighbor who has been affected. As a presenting sponsor of Racks & Reels, Coastal Outfitters is proud to be a part of the search for a cure.
Tournament Rules
Racks & Reels is a ladies' tournament, but teams do not have to be composed of 100% women. Men are permitted to be team members. However, while the men may captain the boat and bait hooks, they may not fish.
Additionally, the women on the team must outnumber the men by a ratio of two to one. Registration for each team of four is $350. Additional team members can be added for a fee of $50 each.
In this tournament, there are cash prizes totaling $5,000 on the line. The first place finisher will receive $3,000, and second place will receive $1,000. There are also prizes for the third ($700) and twenty-first ($300) place finishers.

The American Cancer Society
The Racks & Reels Tournament is not only a lot of fun, it is also set up to benefit a great organization. Part of the proceeds from tournament registrations, and the accompanying silent auction will benefit The American Cancer Society. The specific focus of these donations will be the organization's breast cancer research campaign.
Located in Ft. Myers, Florida, Coastal Outfitters is a boutique for premium outdoor performance sports gear. Whether you need fishing tackle or outerwear, Coastal Outfitters has something in stock for you. The boutique not only stocks well-known high-performance brands, it is also dedicated to providing an excellent customer experience for all shoppers.
The team at Coastal Outfitters is always proud to give back to the community. In sponsoring the Racks & Reels Ladies Fishing Tournament, Coastal Outfitters is proud to present a day of fun on the water, and fundraising for a great cause.